We've had spring snow in Sturgeon Bay, but that's not putting a damper on our excitement for the upcoming bass fishing season. While the ice is still receding in some parts of Door County, we're busy getting equipment and boats ready.
If you didn't see our last two blog posts, be sure to check them out. We posted an overview of our trophy walleye fishing, plus a look at fishing for brown trout on Lake Michigan. We think these big browns are one of the most underrated fishing opportunities in the area! On the other hand, it's easy to see why the giant lake run brown trout tend to be overshadowed…
Why Door County is #1
The trophy walleye fishing and smallmouth bass fishing here is simply outstanding. For any bass fishing enthusiast, Door County should be a top destination. It's no secret why Sturgeon Bay is a hub for tournaments and why it has been named the #1 bass fishery in the country!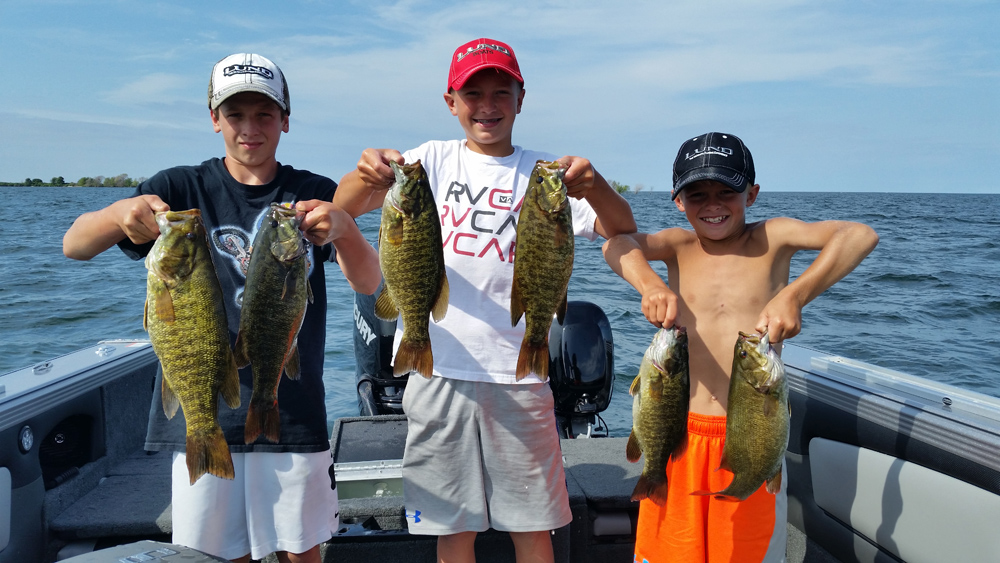 Targeting Sturgeon Bay Smallmouth
Smallmouth fishing kicks off here at the beginning of May. This time of year, we fish shallow water less than 10 feet deep, and sometimes as little as two feet of water. In the spring we're mostly fishing shorelines and along transitions, breaks and shallow drop-offs. In the mid-summer and fall we may spend more time fishing along reefs and humps.
What to Expect
Every day on the water here is different. But anglers visiting Door County, Wisconsin come to expect really nice size fish in the two to five pound range. Some days, we may be catching truly big bass, while other days we might be catching a whole bunch of two-pounders. No matter what the conditions dictate, having fun is our number one priority!
More than just a guide service, Nick Nault has built his reputation on providing a comprehensive experience and really teaching his clients about the fish, the techniques, and how to be better anglers.
For more information on the outstanding smallmouth bass fishing in Door County with Nick Nault's Guide Service, please check out our Bass & Walleye fishing page. For details or availability you can contact us online or call Nick directly at 920-839-2272. We hope to see you in Sturgeon Bay this year!