Ice Fishing With Nick
---
Ice fishing for whitefish is one of the most enjoyable and fastest growing segments of the fishing industry…and for good reason. They grow to over five pounds and 20 plus inches, put up a great fight, are excellent eating, have liberal bag limits, feed during daylight hours and once you learn the techniques they can be caught a variety of ways. The changing ecosystem of Lake Michigan has brought whitefish into the Bay of Green Bay in the winter in tremendous numbers and ice fishing for them is now an exciting and booming pastime.
Guided Whitefish Trips
---
Your day begins with a short ride from the Green Bay shoreline in a Yamaha Viking-6 to a pre-heated ice-house with bench seats and pre-drilled holes that's ready and waiting for a day of comfortable fishing. Rods, tackle, fishing gear and bait are furnished. A grilled/hot lunch is also included. Your guide will spend time explaining and teaching the different whitefish techniques to insure your success.
Guided Rates: $150 per person, seven hours of fishing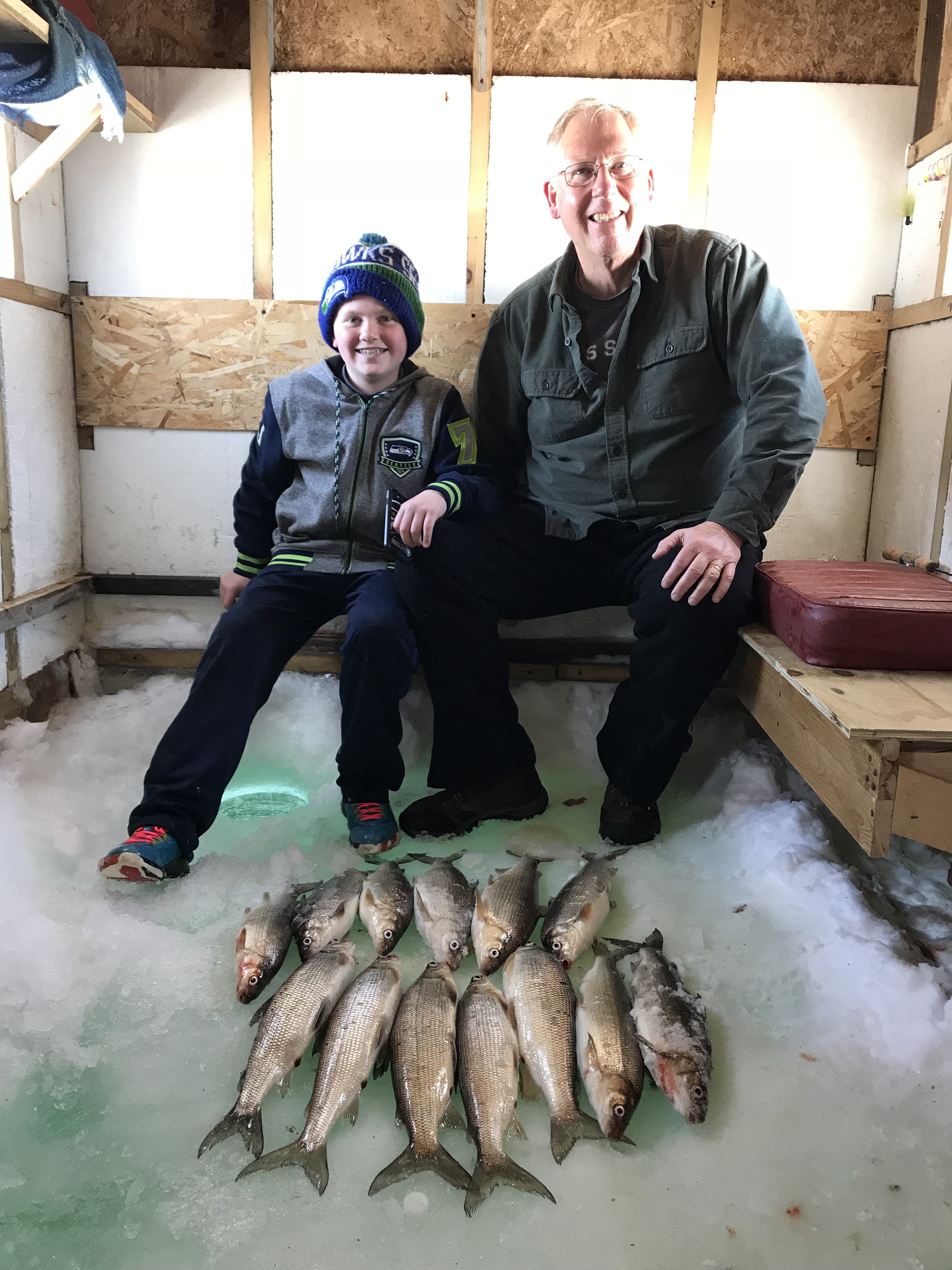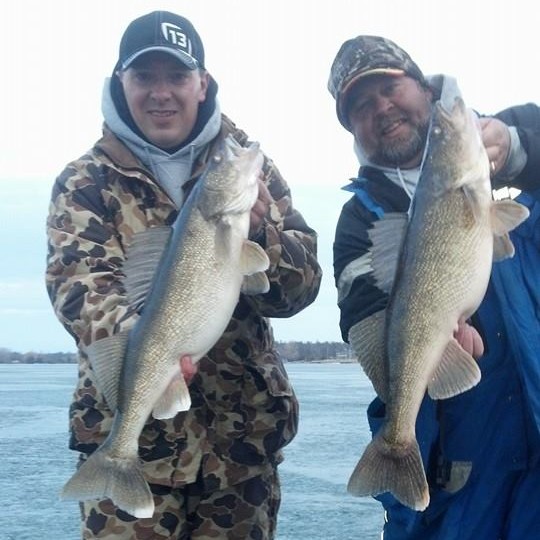 Guided Walleye Ice Fishing
---
Ice fishing Green Bay walleyes is rarely about numbers but it offers anglers an exceptional opportunity for true trophy fish. They hit primarily at low light, generally the first and last hour of the day, and if you want to put a real bruiser "eye" on your wall, that's the time to be here. We offer guided walleye fishing in combination with whitefish or stand-alone guided walleye trips. Trips may be with or without houses depending on conditions.
Combination with guided whitefish: $225 per person
"I've fished with Nick on every boat and from every port he's been in since I think 2006. He's a great person, fun to be around and will do about anything for you. I've enjoyed every minute of every trip with Nick as have the friends I've taken with me. He's respectful, fussy neat and clean, always positive, great with kids, a very good fisherman and a fun guy to fish with. I recommend him to everyone."
-Bill Wurl, Marshfield, Wisconsin
House Rental - Whitefish, Perch & Walleye
---
If you're an experienced fisherman, have your own fishing gear and want to fish comfortably in an active location, then renting one of our houses is a good option. We'll deliver you and your gear to a pre-heated house with bench seats and pre-drilled holes that's ready and waiting for you to start your fishing day.
House Rental Rates: $300 per day, up to 4 fishermen