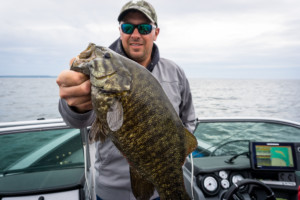 For a limited time, we are offering a unique fishing promotion! When you book a summer fishing trip with Nick Nault's Guide Service, you may book an ice fishing trip for whitefish at 50% off for the 2018/2019 winter season!
If you haven't booked your Door County fishing trip this summer for salmon, walleye or smallmouth bass, please contact us now or call Nick Directly at (920) 839-2272. When you do, just mention the promotional code, "Whitefish" to receive 50% off a winter whitefish trip for four people, either guided or ice house rental.
We so appreciate our regular clients who fish with us year in and year out. It's fun seeing many of you here on the salmon boat or on the bass boat, and then again on the ice come winter.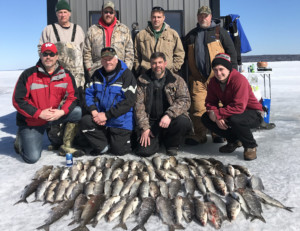 To say thanks for your repeat business and loyalty, we're offering this special promotion to anyone who books a summer salmon charter, guided walleye fishing, or bass fishing trip.
If you'd then like to return next winter ice fish for whitefish on Green Bay, just mention the promo code "Whitefish" when you call and we'll make sure you get 50% off your guided ice fishing or ice house rental.
Book your trip now and come back for an ice fishing trip at 50% off! You can send us a message or call Nick at (920) 839-2272.
See you soon in Door County!